Lebanon is a major economic force in the MENA region, but it could grow its economy even more. How? By involving more women of course! As of now, only 26% of women are contributing to the labour force against 76% of men according to the World Economic Forum, revealing a major gender inequality in the field of labour.
The Syrian refugee crisis which has led to a 25% increase in Lebanon's population in 5 years - with more than half of displaced people being women and girls - has done nothing to decrease women's economic vulnerability in the country.
Lebanon is also one of the worst ranking countries in the world for women's political participation with women holding only 3,4% of ministerial positions and 4,7% of parliamentary seats! These figures call for necessary action to increase women's political voice in the country.
In this article we will help you discover 4 key actions which are directly supporting women's empowerment economically, politically and socially in Lebanon.
Economic support
The Government of Lebanon, in collaborative partnership with The Women Entrepreneurs Finance Initiative (We-Fi) launched the e-commerce and women-led Small and Medium Entreprise (SME) in Lebanon project in July 2019. Funded by the World Bank Group ($3,8M), it provides women's SME with better access to markets through e-commerce platforms. In the current COVID-19 pandemic, the digitization of businesses is playing a key role in their growth and resilience. This project is ensuring women's participation in the labour force and strengthening their businesses.
Access to the political sphere
The Lebanese Electoral Assistance Project (LEAP) run by the UNDP and funded by the European Union helps to manage elections in the country and promotes the awareness and participation of voters, particularly women, young people and minority groups. It provided guidance during the 2018 elections and successfully boosted female participation: 86 women registered as candidates for the parliamentary elections, a huge step up from only 12 in the previous elections! This promising program will continue to collaborate with civil society organizations to boost women's political participation, giving women more voice in politics.
Access to Justice
The women's rights' group KAFA (enough) Violence & Exploitation actively fights against all forms of gender-based violence and advocates for gender equality by pushing for law reforms and policies. It offers support to victims of domestic violence, trafficking and child abuse since 2005 and it is behind the key amendments made in 2018 to the 2014 Law on the Protection of Women and Family Members Against Domestic Violence, pushing it to be more accountable in practice. The organisation's work supports women by facilitating access to justice for victims and changing mindsets on gender violence.
Sexual and Reproductive Health Services
The Marsa Sexual Health Center of Beirut offers sexual and reproductive health services to women of all backgrounds at an accessible price. They include HIV and STI testing and treatment and psychological counselling for sexuality in a confidential and judgement-free environment. The support they provide extends to educational sessions about sexual health and practice, aiming to raise awareness regarding sexuality, and sexual and reproductive health to people of all ages in Lebanon. This center gives women in Lebanon access important social services, empowering them individually and collectively changing social norms.
We hope you enjoyed reading about these key actions supporting women in Lebanon and feel inspired to spread awareness yourself about women's empowerment in different ways!
About us: The mission of Womenpreneur-initiative
Womenpreneur is a Brussels based NGO organising activities in Belgium and in the MENA region. Since 2016, we have launched several initiatives and projects which aim to boost women's economic participation and engagement in entrepreneurship and tech, especially during the COVID-19 pandemic. We have reached and empowered more than 10 000 women since 2016.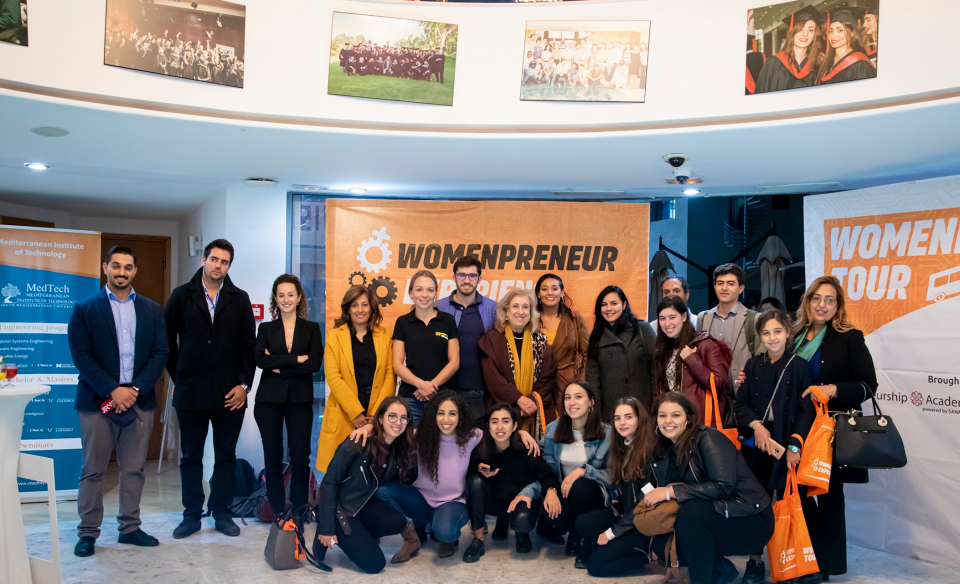 In 2021, the Womenpreneur-initiative will launch a new project to support female entrepreneurs in the MENA region and boost their participation in economics and tech. Subscribe to our newsletter to make sure you don't miss our updates and visit our webpage and social media to discover more about our programs.
Instagram - Facebook - Twitter - LinkedIn - Youtube
If you like our article, don't forget to share it among your network!