Do you sometimes feel like you are getting nowhere with your job search? Finding a job can be tough. However, by changing your approach, you may be able to feel more confident and find the perfect opportunity you were looking for. Womenpreneur Initiative is here to guide you and provide you with 5 useful tips to land the perfect job!
1. Perfect your CV!
Before you apply for a job, you need to write an effective CV. This document contains all the relevant information that the recruiter needs to know about you. In order to write the perfect CV, read our article "How to write a good CV: Five essential tips to write an effective resume" and perfect your own CV!
2. Customise your Cover Letter!
As you apply for different jobs, don't forget to respect the application requirements! If a job application states that a Cover Letter is required, or even if it is optional, remember to include one. Also, you should customise your Cover Letter for each job application. This will surely take some extra time, but it will also allow you to get noticed! Read our blog "How to write a remarkable cover letter: Five tips to get started!" and write the most effective Cover Letter!
3. Use Online Networking!
Join career networking sites such as LinkedIn! You may follow companies and organisations you are interested in and comment on their posts. Also, you may join discussion groups and develop your social network through useful professional connections. This way you will always stay updated with the latest job offers.
4. Be Confident!
When applying for a job, you need to be as confident and personable as possible. The application process will give your potential employer an idea of the type of person you are. Therefore, you need to stand out from the crowd! And the only way you can do this is if you believe in yourself and show off all your potential.
5. Practice Interviewing!
Last but not least, always try to remain optimistic whenever you apply for jobs. And prepare for interviews. Thus, when the time comes for a real job interview, you will feel confident and ready to answer steadily to every question. You were contacted for an interview but are no longer interested in that position? You should not turn it down: the more interviews you do, the more your self-confidence will grow. It is the perfect exercise to be prepared for the moment you find the perfect job opportunity.
We have covered 5 useful tips to find a job and we hope you feel more confident and motivated while looking for your perfect job opportunity!
About us: The mission of Womenpreneur-initiative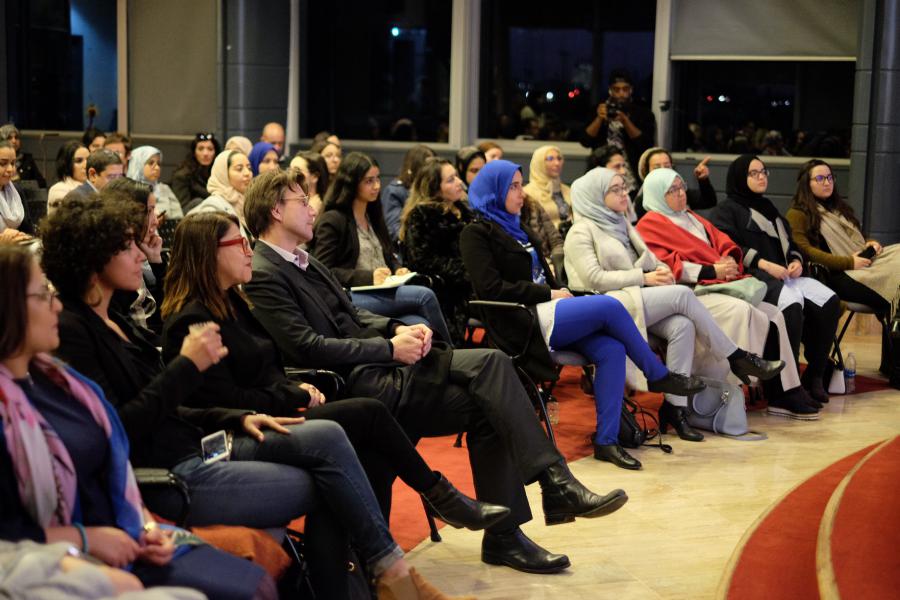 Womenpreneur is a Brussels based NGO organising activities in Belgium and in the MENA region. Since 2016, we have launched several initiatives and projects which aim to boost women's economic participation and engagement in entrepreneurship and tech, especially during the COVID-19 pandemic. We have reached and empowered more than 10 000 women since 2016.
Support our initiatives in the MENA region!
In 2021, the Womenpreneur-initiative will launch a new project to support female entrepreneurs in the MENA region and boost their participation in economics and tech. Subscribe to our newsletter to make sure you don't miss our updates and visit our webpage and social media to discover more about our programs.
Instagram - Facebook - Twitter - LinkedIn - Youtube
If you like our article, don't forget to share it among your network!